Daily CBD Gummies For General Wellness
Full spectrum CBD gummies provide a daily routine we can all get behind, one that helps you feel your best & is tasty too. Our Daily CBD gummies are formulated with full-spectrum hemp extract grown in Oregon. Full-spectrum hemp preserves the full range of cannabinoids and terpenes present in the hemp (including trace amounts of THC). Full-spectrum hemp extract is studied for providing an entourage effect, meaning that the CBD becomes more effective when coupled with the other cannabinoids and terpenes naturally found in the hemp plant.
Dosing: Available in a 25mg/gummy per serving or a double strength 50mg/ gummy per serving

Bottle Size: A 30-day month long supply or dip your toes in the water with a 10-pack (250mg bottle)

Full Spectrum Extract: Full spectrum CBD oil containing CBD, THC and other cannabinoids for maximum efficacy. Please check the lab results of your product for detailed cannabinoid composition. Within Farm Bill legal guidelines of .3% THC by dry weight volume.

Flavor: A delicious variety of mixed fruit flavors. Pineapple, Strawberry & Black Raspberry.

Formulation: Vegan and all-natural
Contains less than .3% THC by volume.
Daily Full-Spectrum CBD Gummies & Micro dosing
An emerging wellness trend is micro dosing CBD which continues to gain attention for its many potential benefits. Lunchbox CBD gummies make it easy to micro dose daily with 25mg doses of CBD made from organic and vegan ingredients. Those who are looking for more strength in their CBD routine have the option of purchasing our 50mg full spectrum CBD gummies. A recent study presents evidence in a clinical trial suggesting that micro dosing CBD for pain relief can be extremely effective.  
Are full-spectrum CBD gummies good for relaxation?
Many of our customers report that our full-spectrum CBD gummies help them relax. It's important to remember that CBD products will affect each individual in different ways and that clinical research is still being conducted, but relaxation and calmness are commonly reported effects of our full-spectrum CBD gummies. 
How long does it take for full-spectrum gummies to start working?
It can take 30-45 minutes for full-spectrum CBD gummies to begin taking effect. The CBD and other cannabinoids have to work their way through your digestive system before entering your bloodstream. If you want faster effects, you can chew the gummies and hold them under your tongue, and some of the CBD will enter your bloodstream more quickly.
Can full-spectrum gummies be detected in a blood test?
Full-spectrum CBD gummies contain trace amounts of THC, under .3% per Federal guidelines, and it's possible for the THC to show up on a drug test. If you're concerned about testing positive for THC, consider our broad-spectrum gummies or CBD isolate, both of which contain no THC.
Can full-spectrum gummies get you high?
No. While you may experience effects such as calmness, relaxation, sedation, and other effects, full-spectrum CBD gummies do not have an intoxicating effect. Even though they contain trace amounts of THC, the cannabinoid responsible for getting you high, there isn't enough THC in full-spectrum CBD gummies to make you high. However, people sensitive to any type of THC should start with a smaller dose to understand the effects for themselves.
How does full-spectrum CBD compare with broad-spectrum and isolate?
It's hard to compare these three product types. While full-spectrum CBD may offer stronger effects due to the entourage effect, broad-spectrum CBD and CBD isolate have their own advantages that customers may prefer, including less cannabis taste.
How long do the effects of full-spectrum CBD gummies last?
The effects of full-spectrum CBD gummies often last 4-6 hours. It's important to keep in mind that the duration of effects will vary from person to person, so we recommend starting with lower doses until you know how strongly you'll feel the effects and understand how long the effects will last. 
How often should you take CBD?
You can take CBD as often as you need it. For example, our daily CBD gummy is meant to be taken at the beginning of every day. Other gummies, like the sleep aid gummies, can be taken every night. For pain relief gummies, you may end up taking CBD several times a day (depending on the strength of your initial dose). 
Customer Reviews
95
reviewers would recommend this product
Write a Review
Ask a Question
Filter Reviews:
taste
gummies
pain
anxiety
sugar
results
customer service
work stress
face
effects
08/12/2022
Brooke R.

United States
I recommend this product
Convenient
I take one of these babies at the beginning of the day to get motivated without being anxious
08/09/2022
Andrejs R.

United States
I recommend this product
The candy that actually works
I don't know whether it's quality control or it's just the right ratio of cbd to thc, but it definitely works. Out of all cbd gummies I have tried these are consistent, pleasant to the taste, and provide the expected results.
07/13/2022
Druscilla H.

United States
I recommend this product
Full Spectrum CBD Gummies
Good taste, melt in mouth. Helps my arthritis.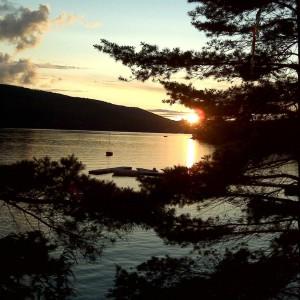 LR
07/13/2022
Lori R.

United States
I recommend this product
Really like these gummies!
I know there's no way to take all the bitter/****-ish taste out of the gummies, but this product comes really close! Plus, it's coated in coarse sugar, so it makes that bitterness a whole lot more tolerable. I take one every day to supplement my other cannabis products (some THC, and CBD soft-gel).
06/28/2022
Ronald F.

United States
I recommend this product
Great products
I bought these for stress relief. They are effective without any noticeable psychedelic effects.